jpjeep0.jpg
Jurassic Park Jeep 14
2017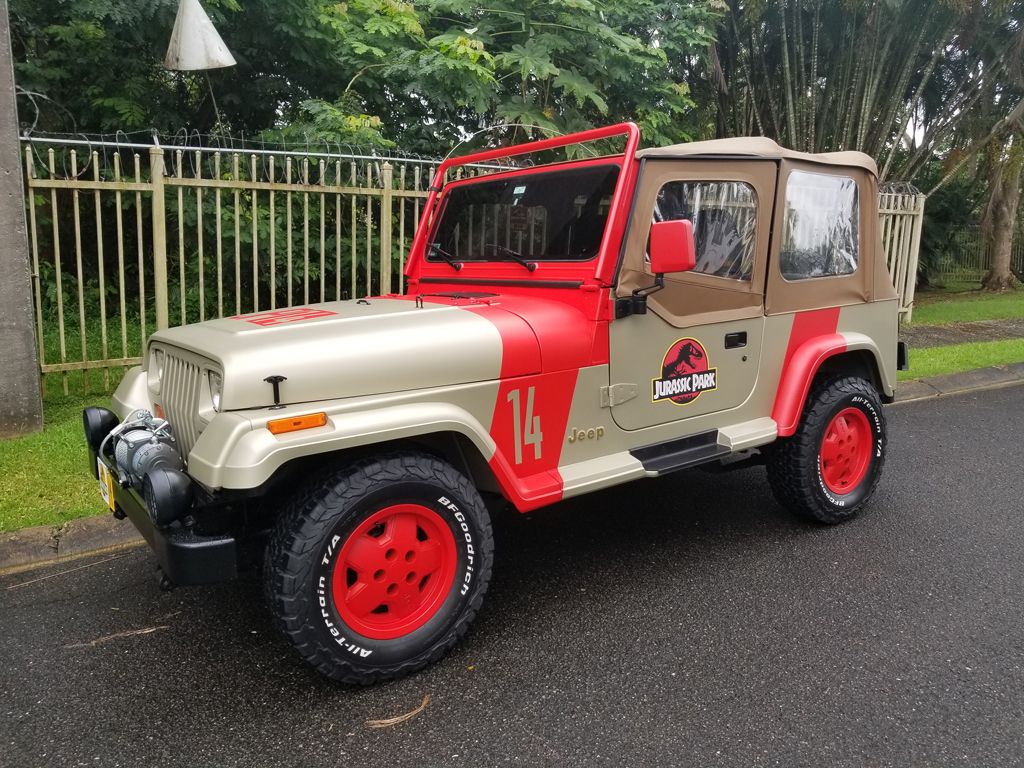 This is Jurassic Park Jeep 14, a replica of the ranger Jeeps used in the original movie. It is the first and only replica built in Puerto Rico. The model used is a 1993 Jeep Wrangler Sahara edition, one year older than the ones used for the movie. This gallery shows the conversion process from start to finish.
I started by planning out what I needed for the project. The JP Motorpool website and Jurassic Park Jeep forum were the primary sources of information for this project. Then I searched online for YJ Jeeps for sale and found an embellished Jeep in good conditions. After buying it I had to wait almost a year before we could start the painting process, due to the unavailability of our friend who was doing the paint job. In the interim I bought the decals, antenna and car parts that were not in so good conditions.
The actual repainting, restoration and mounting work took around 6 weeks to complete. The paint template/codes, accessories and specifications were chosen for the most accurate replica. After painting, work on adding the remaining accessories started. Most of the screen accurate parts such as rear fog lights and winch were discontinued but alternate models were used to remain as close to the original Jeeps as possible. The front fog lights were aded and wired. The rear amber fog lights were installed and wired to function as turn signals instead of lighting up with the brakes. A friend made the Mopar bar based on plans I made with help from the JP Jeep forum dimensions. It was painted and mounted. With that the antenna was mounted and the holder was set in the Mopar bar. The last part was the winch, a VIPER Max 13000lb. A Ramsey decal was added to simulate the original winch used.
I couldn't have done this project without the immense help of my father, to whom I dedicate this project. Thanks, dad.
Check out the conversion process: