playsol0.jpg
SmartPlay
2013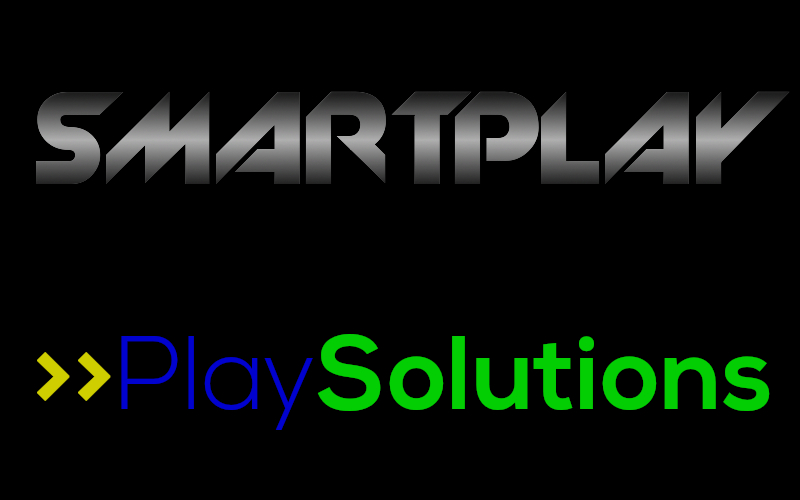 The SmartPlay system was the college team project for my capstone course. It is a computer system designed as a data collection, payment and reward solution in an arcade environment. It consisted of modules which were retrofitted into an arcade machine, adding payment and reward collection functionality with the use of an RFID card. The modules were connected to a custom network via Ethernet to transmit the transaction data to the central server. This server authorized payments and managed machine configurations though an admin panel. The admin panel allowed admins to create user accounts and edit machine configurations, as well as automatically generating reports on machine profits and other usage statistics.
This project was done in one semester by a 4 man team composed of Luis Torres (PM), Juan Gómez, Andrés Cordero and myself under the group name PlaySolutions.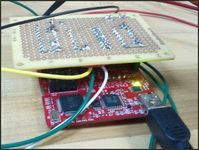 This is a generic arcade game machine emulator used to emulate signals that would be sent to the physical coin slot and ticket dispenser mounted on the machine. The emulator was designed, build and programmed to interface with the SmartPlay arcade game device due to the unavailability of an actual arcade game cabinet.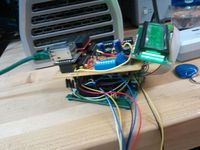 The SmartPlay arcade game device which would be mounted on arcade game cabinets to replace coin slots and ticket dispenser. It has an back lit color LCD to display message, price and user instructions. It also has the RFID reader to identify users. Via the network port the device connects to the server to process user requests or receive commands from the admin panel. This was a WIP photo.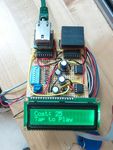 Top view of the SmartPlay arcade game device showing price message.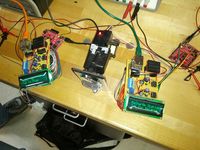 On the right is the SmartPlay recharge station device used by the user to add credits to their account. Users simply tap their RFID tag and insert coins into the slot to add credits. On the left is the SmartPlay arcade game device.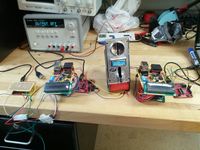 Full view of the SmartPlay system hardware devices. From left to right: arcade machine emulator, SmartPlay arcade game device, SmartPlay recharge station device.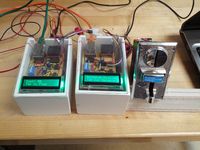 Devices in transparent protective case for the final class presentation.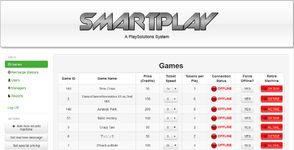 View of the SmartPlay system admin panel. Administrators could edit user accounts, recharge stations, arcade game cabinets and generate usage reports. Machine status, prices and ticket speed can be individually set for each arcade game Administrators could also remotely send custom messages to the LCD screen of devices in the network. Reports include data such as most popular game or most profitable game in a given date range.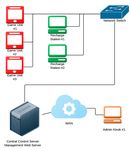 Infograph on the SmartPlay system and its devices.